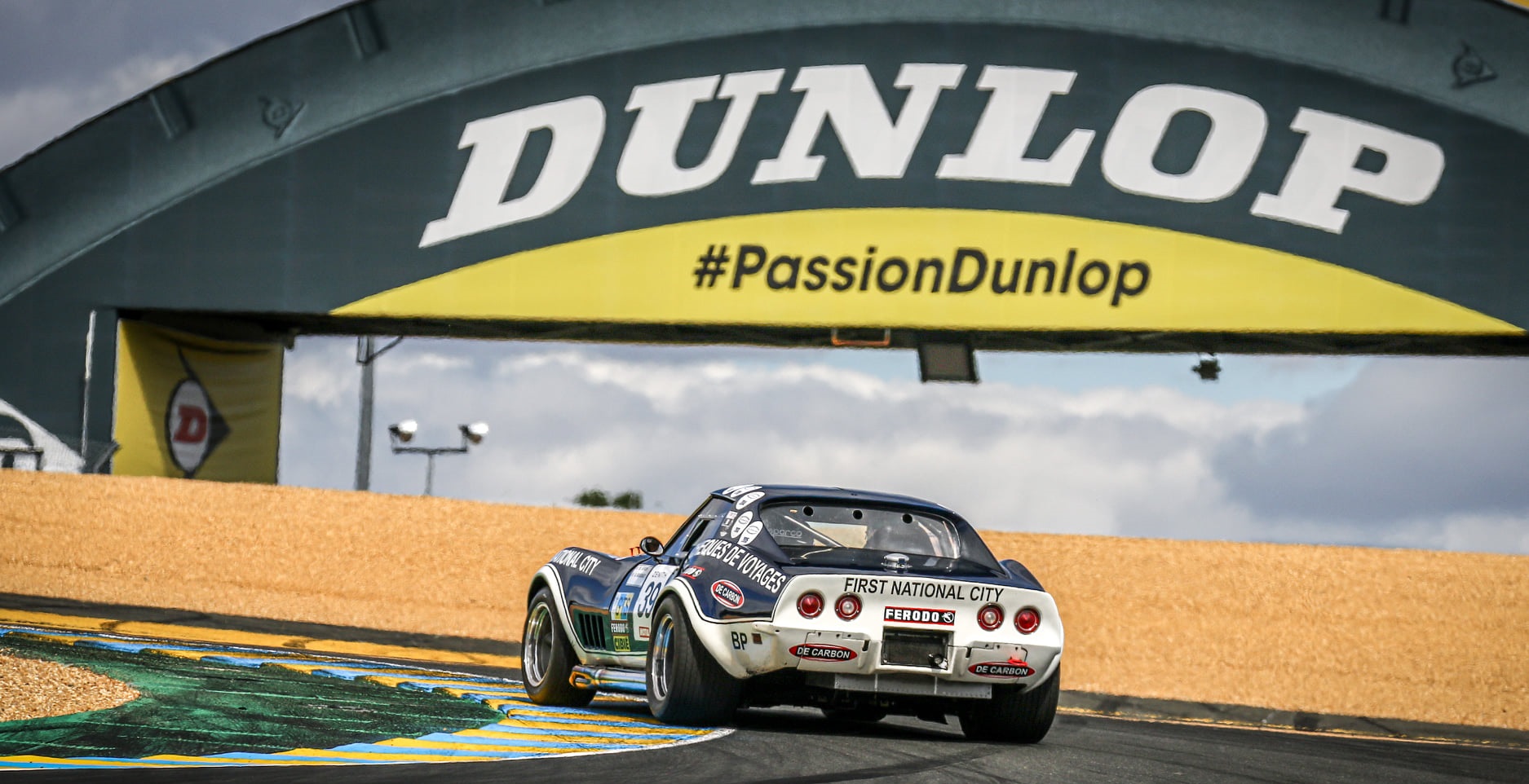 70
'411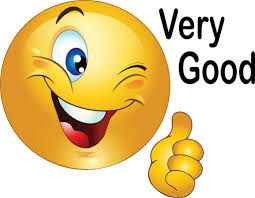 visites / visits /
Besuche
MERCI / THANK YOU / DANKE
Update 23/07/2021
FR -En raison de la catastrophe naturelle survenue en Allemagne, le Nürburgring est fermé jusqu'à nouvel avis (08.08.2021 selon nos dernières infos)
EN – Due to the natural disaster in Germany, the Nürburgring is closed until further notice (08.08.2021 according to our latest news)

DE – Aufgrund der Naturkatastrophe in Deutschland ist der Nürburgring bis auf Weiteres gesperrt (08.08.2021 nach unseren neuesten Nachrichten)

FR – DERNIERES NEWS

NOUVEAUTES SUR LE SITE
Au vu des commentaires positifs reçus, le filtre de recherche de la rubrique "calendrier" semble répondre à vos divers besoins. A ceux des pilotes qui recherchent une ou des journées selon des critères bien précis tels qu'un circuit et/ou un organisateur et/ou une date/période. Et à ceux des organisateurs qui peuvent très facilement et rapidement contrôler si toutes leurs dates sont bien inscrites sur notre site.
Depuis le début de l'année, nous avons référencé de nouveaux organisateurs et non des moindres, puisque des sociétés comme PIRELLI, MANTHEY-RACING (qui viennent de gagner les 24H du Nürburgring – bravo à eux – extrait vidéo ci-dessous) et PORSCHE nous ont fait part de leur intérêt à référencer leurs trackdays sur notre site. A eux, comme aux autres organisateurs et circuits présents dans nos pages, nous adressons un grand MERCI pour la confiance qu'ils nous accordent.
#911 – PORSCHE 911 GT3 R
Team : Manthey-Racing  – Driver : Kevin ESTRE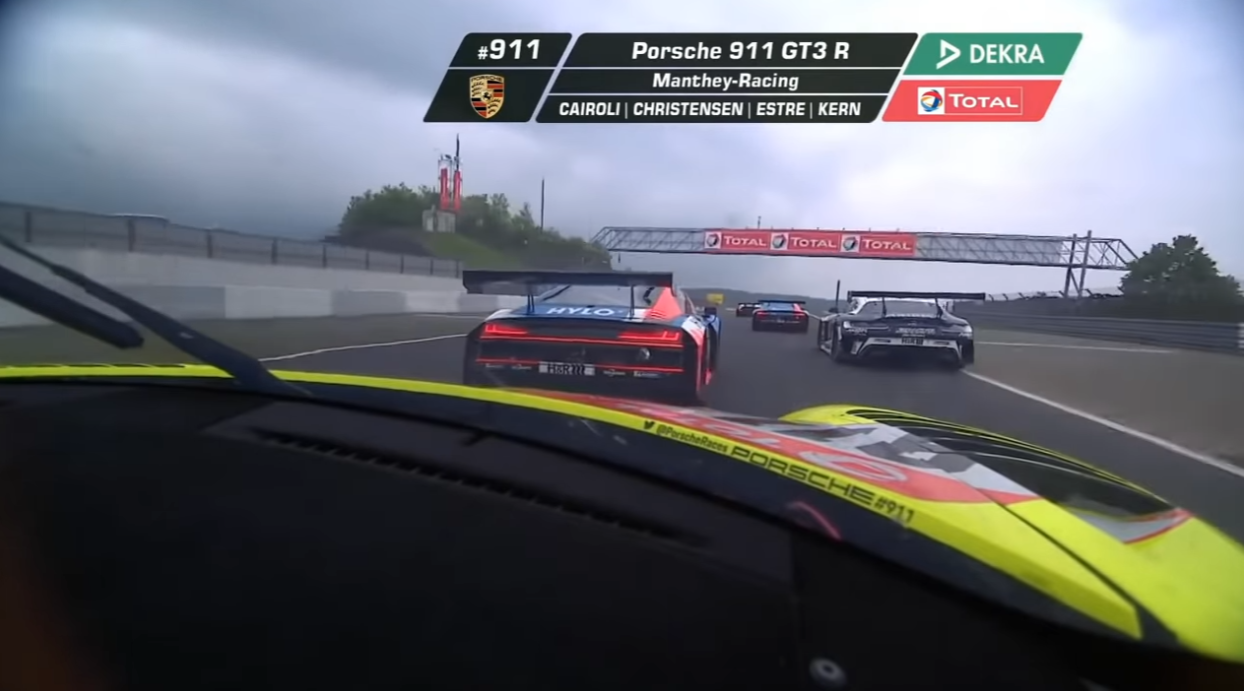 WINNER 24H NÜRBURGRING 2021
→ https://youtu.be/l49Ehl4Eq6I
Enfin, nous avons passé le cap des 68'000 visites ! Ce résultat nous ravit sincèrement. Il démontre clairement le rôle que vous attendiez d'un site tel que le nôtre, créé par des passionnés pour des passionnés, que vous soyez basés en France, aux USA, en Allemagne, en Suisse, en Russie (notre Top 5 des visites/visiteurs) ou ailleurs en Europe et dans le monde. MERCI infiniment pour l'intérêt que vous portez à trackdays.events.
COVID
Même si la situation politique et sanitaire tend à s'assouplir dans les différents pays européens, il faut encore faire face à de nombreuses tracasseries. Veillez à bien vous renseigner auprès des organisateurs (voire des pays eux-mêmes) sur les mesures en vigueur (documents, tests covid,…).

STATISTIQUES
De l'idée originale à sa création, trackdays.events a toujours eu pour ambition d'être une passerelle de liaison internationale entre les gens, du Nord au Sud, de l'Est à l'Ouest. Qu'en est-il réellement aujourd'hui ? L'analyse des statistiques des visites prouve que l'objectif est pleinement atteint.
Le Top5 n'a jamais changé depuis le début du comptage. Les places 6 à 15 sont bien occupées mais le rang de chaque pays évolue au gré des visites. Viennent ensuite (hors tableau) : Suède, Indes, Pologne, Danemark et Portugal. A ce jour, nos visiteurs proviennent de 123 pays !
– – – – – – – – – –
EN – MOST RECENT NEWS
NEW DEVELOPMENTS ON THE SITE
In view of the positive comments received, the search filter in the "calendar" section seems to meet your various needs. For drivers who are looking for one or several days according to specific criteria such as a circuit, an organizer or a date/period. And to the organizers who can easily and quickly check if all their dates are well registered on our site.
Since the beginning of the year, we have referenced new organizers and not the least, since companies like PIRELLI, MANTHEY-RACING (who just won the 24H of Nürburgring – congratulations to them – see short video here below) and PORSCHE have expressed their interest in referencing their trackdays on our site. To them, as well as to the other organizers and tracks present in our pages, we send a big THANK YOU for the trust they put in us.
#911 – PORSCHE 911 GT3 R
Team : Manthey-Racing  – Driver : Kevin ESTRE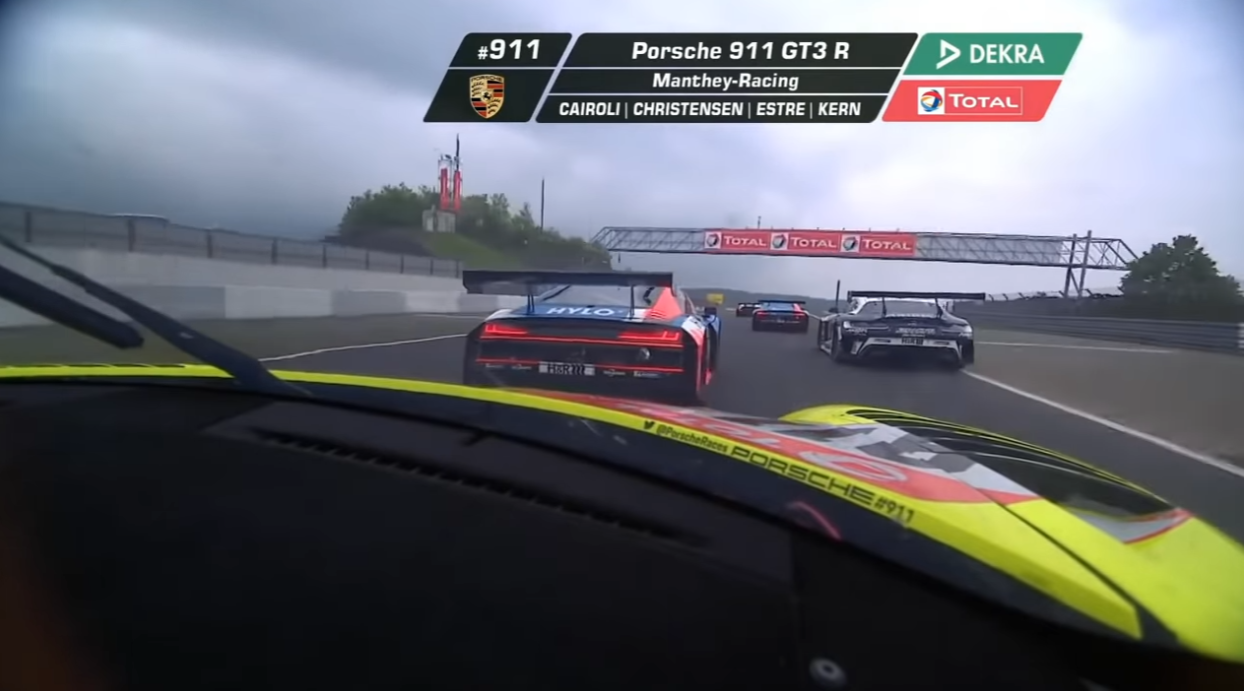 WINNER 24H NÜRBURGRING 2021
→ https://youtu.be/l49Ehl4Eq6I
Finally, we have just passed the 68'000 visits mark ! We are very pleased with this result. It clearly demonstrates the role you expected from a site such as ours, created by enthusiasts for enthusiasts, whether you are based in France, in the USA, in Germany, in Switzerland, in Russia (our Top 5 of visits/visitors) or elsewhere in Europe and in the world. THANK YOU for your interest in trackdays.events.
COVID
Even if the political and sanitary situation tends to become more flexible in the different European countries, you still have to deal with a lot of red tape. Be sure to ask the organizers (or even the countries themselves) about the measures in force (documents, covid tests, etc.).
STATISTICS
From its very first idea to its creation, trackdays.events' ambition was to be an international gateway between people, from North to South, from East to West. What is the reality today ? Analysis of the statistics of visits confirms that our objective is fully achieved.
The Top5 has never changed since the beginning of the count. Places 6 to 15 are well occupied but the rank of each country evolves with each visit. Then come (outside the table) : Sweden, India, Poland, Denmark und Portugal. To date, our visitors come from 123 countries !
– – – – – – – – – –
DE – EINIGE AKTUELLEN INFORMATIONEN
NEUIGKEITEN AUF DER WEBSITE
In Anbetracht der positiven Kommentare scheint der Suchfilter im Kapitel "Kalender" Ihren verschiedenen Bedürfnissen zu entsprechen. Für Fahrer, die einen oder mehrere Tage nach bestimmten Kriterien wie einer Strecke, einem Veranstalter oder einem Datum/Zeitraum suchen. Und an die Organisatoren, die einfach und schnell überprüfen können, ob alle ihre Termine gut auf unserer Seite eingetragen sind.
Seit Anfang des Jahres haben wir neue Veranstalter referenziert und nicht zuletzt, da Firmen wie PIRELLI, MANTHEY-RACING (die gerade die 24H vom Nürburgring gewonnen haben – Glückwunsch an sie – siehe Video hier unten) und PORSCHE ihr Interesse bekundet haben, ihre Trackdays auf unserer Website zu referenzieren. Ihnen, wie auch den anderen Veranstaltern und Rennstrecken, die auf unseren Seiten vertreten sind, senden wir ein großes DANKESCHÖN für das Vertrauen, das sie uns entgegenbringen.
#911 – PORSCHE 911 GT3 R
Team : Manthey-Racing  – Driver : Kevin ESTRE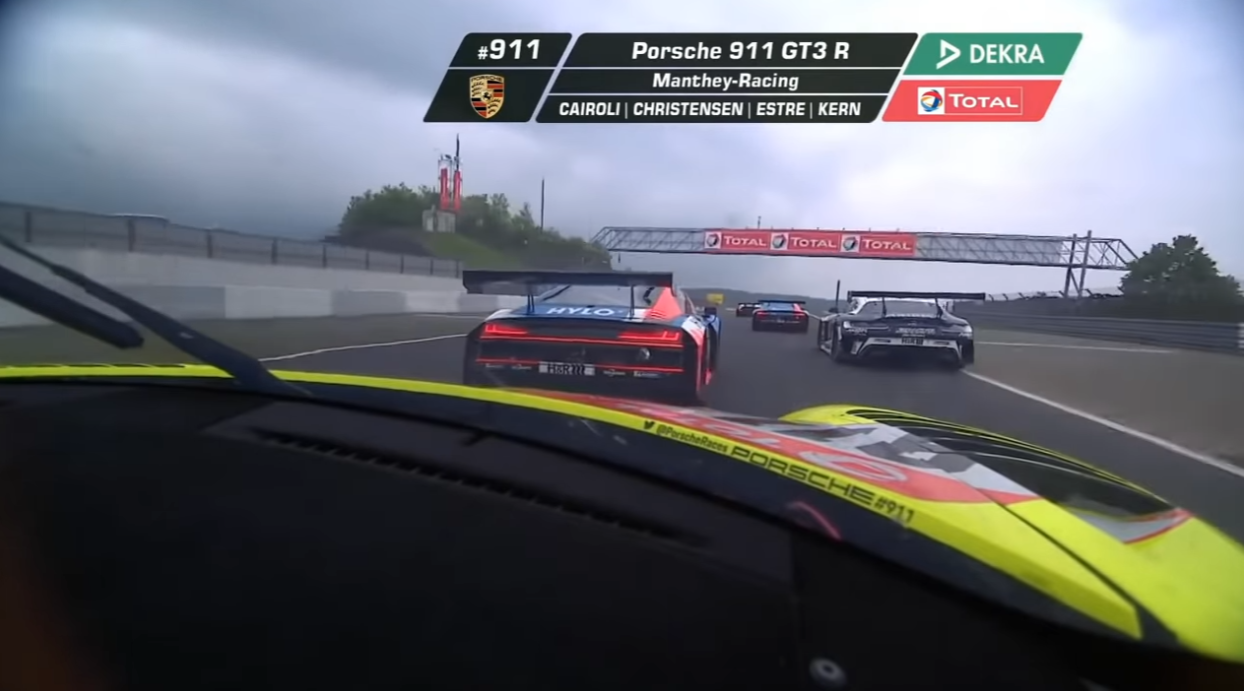 WINNER 24H NÜRBURGRING 2021
→ https://youtu.be/l49Ehl4Eq6I
Endlich haben wir die Marke von 68'000 Besuchen überschritten ! Wir sind mit diesem Ergebnis sehr zufrieden. Es zeigt deutlich die Rolle, die Sie von einer Website wie der unseren erwarten, die von Enthusiasten für Enthusiasten geschaffen wurde, egal ob Sie in Frankreich, den USA, Deutschland, der Schweiz, Russland (unsere Top 5 Besuche/Besucher) oder anderswo in Europa und der Welt basiert sind. DANKE für Ihr Interesse an trackdays.events.
COVID
Auch wenn die politische und gesundheitliche Situation in den verschiedenen europäischen Ländern tendenziell flexibler wird, muss man sich immer noch mit viel Bürokratie herumschlagen. Erkundigen Sie sich unbedingt bei den Veranstaltern (oder auch in den Ländern selbst) nach den geltenden Maßnahmen (Dokumente, Covid-Tests, usw).
STATISTIK
Von Anfang an hatte trackdays.events den Ehrgeiz, eine internationale Brücke zwischen Menschen aus Nord und Süd, aus Ost und West zu sein. Worum geht es wirklich heute ? Die Analyse der Besuchsstatistiken bestätigt, dass unser Ziel vollständig erreicht wurde.
Die Top5 hat sich seit Beginn der Zählung nicht verändert. Die Plätze 6 bis 15 sind gut besetzt, aber der Rang der einzelnen Länder entwickelt sich mit jedem Besuch weiter. Dann kommen (außerhalb der Tabelle) : Schweden, Indien, Polen, Dänemark und Portugal. Bis heute kommen unsere Besucher aus 123 Ländern !