56'401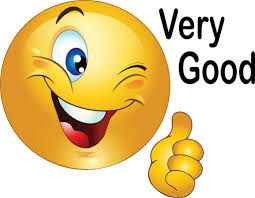 visites / visits / Besuche
MERCI / THANK YOU / DANKE

Update 16/05/2021
FR – DERNIERES NEWS

Les premiers trackdays 2021 ont bien débuté, malgré la situation sanitaire toujours difficile !
NOUVEAUTES SUR LE SITE
Suite à un gros travail de développement de notre webmaster, nous avons le plaisir de vous annoncer la mise en place d'un tout nouveau filtre de recherche dans la rubrique "calendrier" ! Vous pourrez ainsi soit continuer à faire défiler tout le calendrier, soit introduire vos propres critères de recherche (circuit, organisateur, date ou période donnée).
COVID
Les différents gouvernements européens sont toujours très craintifs et les passages de frontières peuvent être compliqués. Il n'y a en principe pas de problème pour vous rendre sur un trackday à l'intérieur de votre propre pays. Mais veuillez bien vous renseigner auprès des organisateurs et des autorités pour passer d'un pays à l'autre (inscription obligatoire en ligne pour le pays visité et pour le retour au pays, test négatif PCR ou antigénique ou certificat de vaccination, certificat donné par l'organisateur de la journée,…).

STATISTIQUES
De l'idée originale à sa création, trackdays.events a toujours eu pour ambition d'être une passerelle de liaison internationale entre les gens, du Nord au Sud, de l'Est à l'Ouest. Qu'en est-il réellement aujourd'hui ? L'analyse des statistiques des visites prouve que l'objectif est pleinement atteint.
Le Top5 n'a jamais changé depuis le début du comptage. Les places 6 à 15 sont bien occupées mais le rang de chaque pays évolue au gré des visites. Viennent ensuite (hors tableau) : Suède, Indes, Pologne, Danemark et Portugal. A ce jour, nos visiteurs proviennent de 110 pays !
– – – – – – – – – –
EN – MOST RECENT NEWS
The first trackdays 2021 have already taken place with relative good conditions !
NEW DEVELOPMENTS ON THE SITE
Following a great development work of our webmaster, we have the great pleasure to announce you the implementation of a new search filter in the "calendar" section ! You will be able to either continue to scroll through the whole calendar, or introduce your own search criteria (circuit, organizer, date/s).
COVID
The different European governments are still very fearful and border crossings can be complicated. In principle, there is no problem to go on a trackday within your own country. But please make sure you are well informed about how to cross from one country to another (mandatory online registration for the country visited and for the country of origine, negative test or vaccination certificate, special pass given by the organizer,…). Please take contact with the organizers and your national authorities.

STATISTICS
From its very first idea to its creation, trackdays.events' ambition was to be an international gateway between people, from North to South, from East to West. What is the reality today ? Analysis of the statistics of visits confirms that our objective is fully achieved.
The Top5 has never changed since the beginning of the count. Places 6 to 15 are well occupied but the rank of each country evolves with each visit. Then come (outside the table): Sweden, India, Poland, Denmark und Portugal. To date, our visitors come from 110 countries !
– – – – – – – – – –
DE – EINIGE AKTUELLEN INFORMATIONEN
Die ersten Trackdays 2021 haben bereits stattgefunden !
NEUIGKEITEN AUF DER WEBSITE
Nach einer großen Entwicklungsarbeit unseres Webmasters, haben wir die große Freude, Ihnen die Implementierung eines brandneuen Suchfilters im Kapitel "Kalender" bekannt zu geben ! Sie können entweder weiter durch den gesamten Kalender blättern, oder eigene Suchkriterien (Rennstrecke, Veranstalter, Datum/e) einführen.
COVID
Die verschiedenen europäischen Regierungen sind immer noch sehr ängstlich und Grenzübertritte können kompliziert sein. Prinzipiell ist es kein Problem, einen Trackday im eigenen Land zu besuchen. Bitte stellen Sie sicher, dass Sie alle Informationen haben, die Sie für den Umzug von einem Land in ein anderes benötigen (obligatorische Online-Registrierung für das besuchte Land, negativer Test oder Impfpass, Sonderausweis vom Veranstalter,…). Bitte nehmen Sie Kontakt mit den Organisatoren und Ihren nationalen Behörden.

STATISTIK
Von Anfang an hatte trackdays.events den Ehrgeiz, eine internationale Brücke zwischen Menschen aus Nord und Süd, aus Ost und West zu sein. Worum geht es wirklich heute ? Die Analyse der Besuchsstatistiken bestätigt, dass unser Ziel vollständig erreicht wurde.
Die Top5 hat sich seit Beginn der Zählung nicht verändert. Die Plätze 6 bis 15 sind gut besetzt, aber der Rang der einzelnen Länder entwickelt sich mit jedem Besuch weiter. Dann kommen (außerhalb der Tabelle) : Schweden, Indien, Polen, Dänemark und Portugal. Bis heute kommen unsere Besucher aus 110 Ländern !